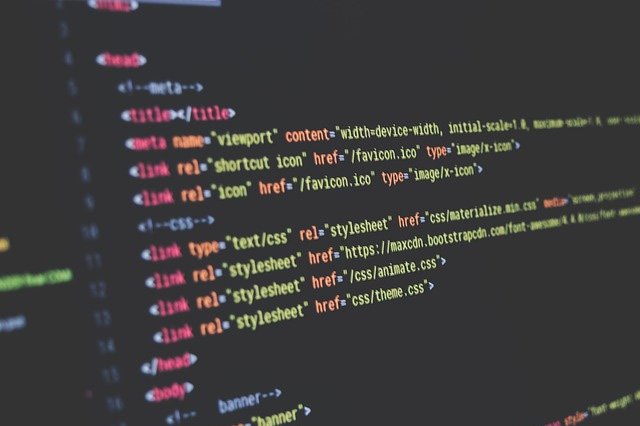 Website Development
Every digital asset has an objective - to provide information, to reach out to people, to run a campaign, to do transactions, etc. One of the most popular assets is website. To achieve these objectives you need to develop a website. Website development is a complex process that involves a lot of decision making. For a layperson one wrong decision could result in loss of time, effort, money and enthusiasm.

Teekhaweb Online Solution web development strategy is straightforward - one size doesn't fit all. The best solution is not always the most expensive one. There are number of options available for development of a website. You can have a static website, dynamic website, e-commerce website, transactional website, blog website, etc. What you need is more important question than what you can have. You should first find out what type of website will be optimum for your business. Here is a checklist to determine your need:
• Do I need a separate website? (Read Teekha blog to find the answer Do I need a website?)
• How much information I need to publish to achieve my online objectives?
• Where my audience is?
• What my audience expect from my online presence?
• How often do I need to update my website?
• Do I have enough computing skills to manage my digital assets?
• Will I (my staff) be updating my website?
• How much do I want to spend?

All the above questions help in finalising your web development strategy. If you just need to provide some basic information which will not change often go for a static website. If you need to update your website regularly what you need is a dynamic website. Our first preference is static sites, which is pocket and user friendly. Dynamic website costs you more than a static website if you are creating a very small number of pages.

Dynamic sites are created to enable website owners to upload content without any help in a pre-defined design or template. The best part of a dynamic websites is that anyone with basic computer literacy can update it. There is no need to learn HTML to upload new content. This independence of uploading content has a limitation also. Without technical know-how user cannot change design of the website.

If you have a 100 plus pages website, it's always advisable to go for a dynamic website. There are two options available for a dynamic website:
• Customising a free content management system (CMS)
• Tailor made CMS

Customising a free CMS
Customising a free online CMS is a cheaper option for a dynamic website. There are number of free CMS options available for a cost effective dynamic website. Some online CMS that you can use are Joomla, Code Ignitor, Wordpress, Magento, etc.

Tailor-made CMS
Creating a CMS from scratch is time consuming and expensive. The advantage of getting a customised CMS is that it does exactly what you want. It is fast because it doesn't have unnecessary legacy codes of a free CMS. You can make changes quickly. You are not massively dependent on third party plugins unlike a free CMS.

Before starting the development work also consider if you want the website to do some kind of online transaction. These transactions can involve money also. It's always helpful to start with a full plan because changing plan and increasing functionalities during the development consumes more money, time and energy.

If you are more confused after reading all this, please contact us. One of our team members will walk you through the process.